Homemade Tomato Egg Noodle Soup
Tomatoes have high nutritional value: antioxidants, reduce risk of heart disease and cancer, a great source of vitamin C, potassium, folate, and vitamin K.
Eggs: Rick in DHA, protect the liver.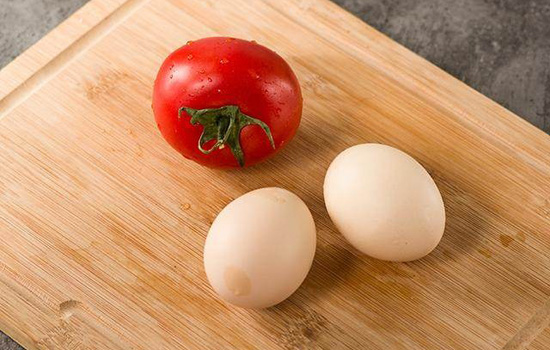 It is a very healthy and simple homemade noodle.
Ingredients for 2 pax:
1 tablespoon of Jia Xiang Premium Pure Anchovy Powder, 1 green shallot, tomato 1-2 sliced petals (according to personal preference), 2-3 eggs, cooking oil, a little salt, monosodium glutamate (MSG), soy sauce, noodles for 2 pax.
Stir-fry the eggs 6-7 mature and set aside

Heat up the pot and cooking oil, add the shallot and saute

Add the tomatoes and fry until slightly burnt

Squeeze the tomatoes slightly, add the appropriate amount of water and boil until the tomatoes soften

At this time you can add

anchovy powder, add the noodles after stirring again (any noodles or instant noodles)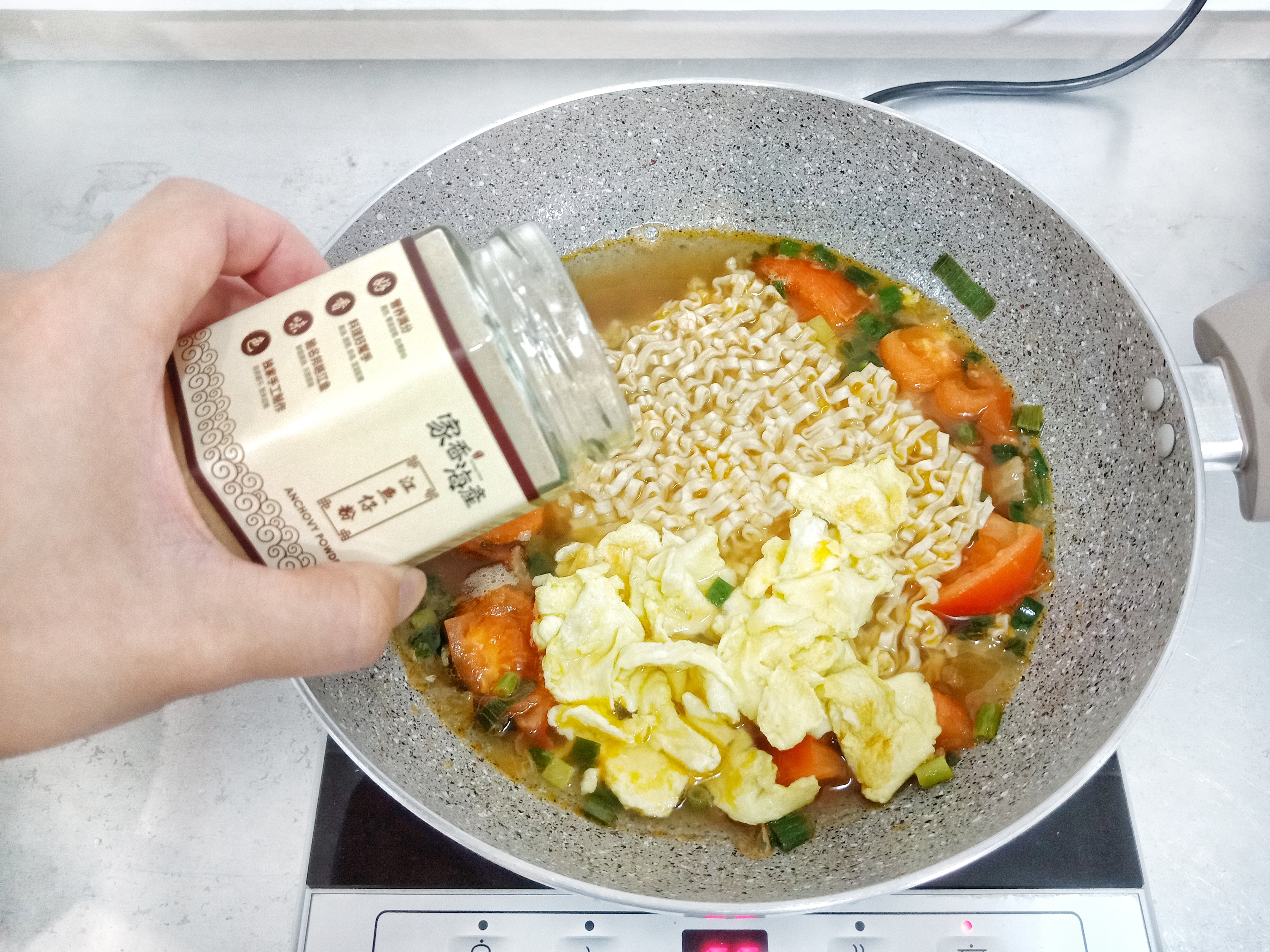 Add a little salt, MSG and soy sauce after the last noodle is soft

Sprinkle the shallots at the end, and add the stir-fried egg, a delicious tomato egg noodle soup is ready to serve.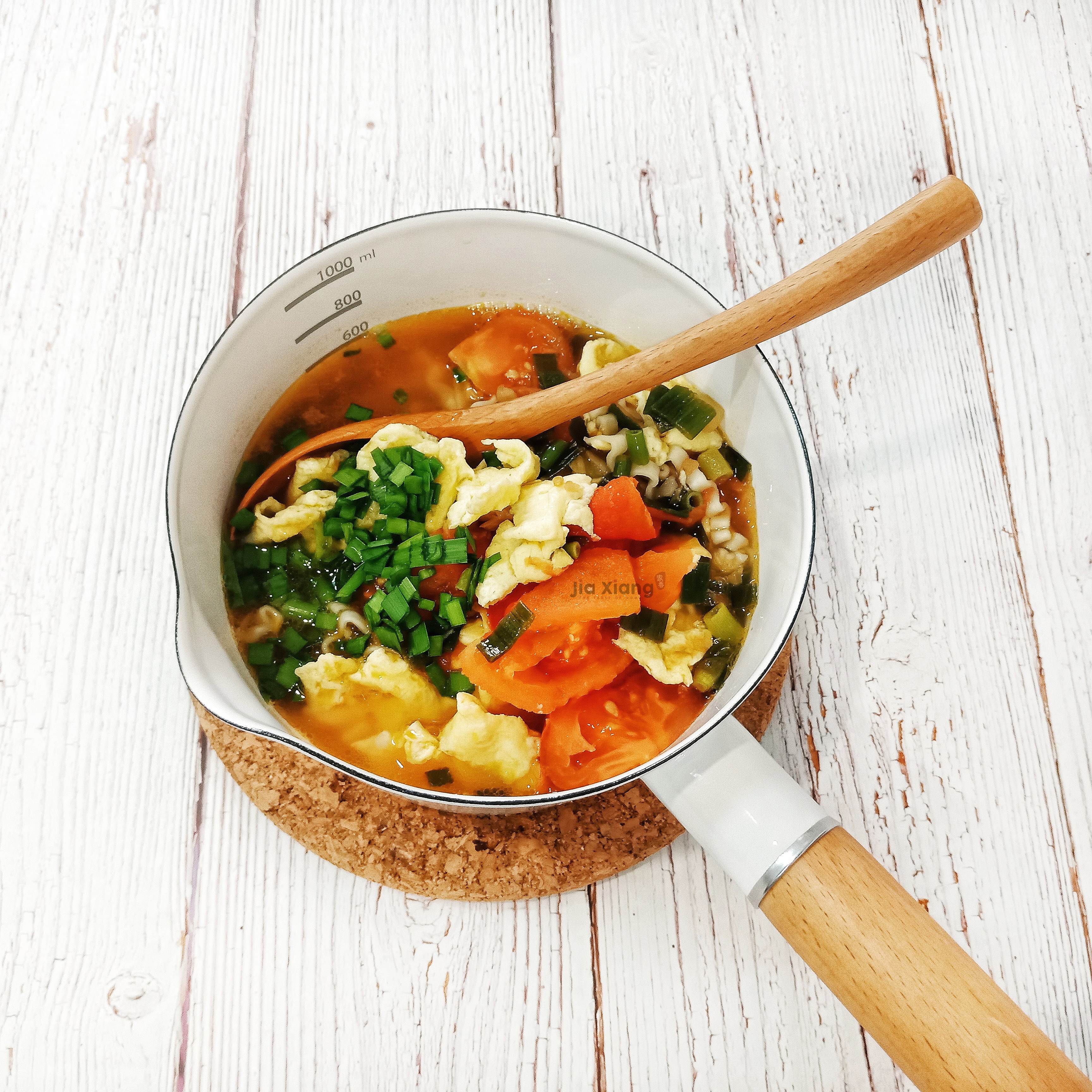 —————————————————————————————————————————
Hokkien Mee
Ingredients: 
Noodles-1kg • Pork-200gm • Medium shrimp-15 pieces • Fish cakes-2/3 pieces

Vegetable - 4/5 • Garlic-4 capsules • Lard Cream-1 bowl
Marinade: (2 servings)
Soy sauce, pepper, sesame oil, cornflour (all in moderation)
Seasoning:
Soy sauce-2 tablespoons, Black soy sauce-2 tablespoons, Oyster sauce-2 tablespoons

Sugar-1/2 tablespoons, Flounder fish powder, and Chicken powder


Wash pork slices and add marinade for 20 minutes, set aside

Peel the medium shrimp and add marinade for 5 minutes, set aside

Wash the vegetable slices, set aside

Wash and slice the fish cake, set aside

Mince the garlic and set aside

Heat up the boil, put in lard cream and fry until the oily and become lard residue, set aside

Sauteed garlic, add shrimp and stir fry, continue to fry the pork and fish cakes, add a bowl of water and seasoning until it boils

Add noodles and vegetables, braise for about 5 minutes then add lard residue and braise together. At this time, there should be less water, you can add a little more water and taste it, boil for another 5 minutes

Delicious Hokkien mee is ready to be served
—————————————————————————————————————————
Shiitake mushrooms have a very high level of glutimates, a natural chemical compound that makes umami, it is very good to combine it with foods high in the other compound that completes that umami flavor which is inosinate.
Here are other quick uses for shiitake powder:
Scrambled eggs: Saute shallots and plenty of fresh rosemary, a good tablespoon of dried shiitake, a dollop of Greek yogurt, and four eggs, over the lowest heat you can get. Heaven.
Pasta sauce: Prepare your favorite sauce, adding a good quantity of shiitake to wildly increase the flavor. Just be sure to add it early, usually with frying onions.
Soups: Add to the soup base; watch the flavor explode.
Cooked greens: Saute shallots and shiitake powder; add greens (chard, kale, dandelion, collards, mizuna, spinach or the like) and cook until done.
—————————————————————————————————————————
Shiitake Powdered Steak With Ginger & Shallots

Serves 2
Sizzling shiitake, shallots, and ginger combine with steak to give this dish a rustic Japanese-y flavor-packed with umami. Try it with a baked potato and a simple salad.
2 large dried shiitake mushrooms

2 rib-eye steaks, 1-inch thick and about 6-8 ounces each

Sea salt and freshly ground black peppercorns

1-2 teaspoons walnut, grapeseed or canola oil

1 teaspoon very fresh ginger, minced

2 tablespoons thinly sliced shallots

Instructions: Coat both sides of the steak generously with the Jia Xiang Shiitake Powder, and season with plenty of salt and pepper.
In a large cast-iron pan or heavy skillet, heat 1 teaspoon of the oil over high heat until very hot, but not smoking. Add the steaks and cook, without shaking the pan or moving the meat, for 4 or 5 minutes, or until they turn deep brown.

Flip them over with tongs and cook the other side until desired doneness (a minute or two if you like steak rare or medium-rare, a little longer if you like it medium).

Remove the steak to a plate (leaving the juices in the pan), tent it with aluminum foil, and let it rest for a few minutes.

Reduce the heat under the pan to medium-low. Add another teaspoon of oil, and heat. Add the ginger and shallots, and cook a few minutes, stirring often and scraping to release the caramelized bits still in the pan.

Transfer steaks to dinner plates and top with the shallot/ginger mixture, spooning on any pan juices. Taste for salt, and add a little more if necessary. Serve immediately.
——————————————————————————————————————————
"How to feed your babies quality homemade food?"
Scallop Powder Instant Porridge
Take about 4 tablespoons of scallop powder (according to your requirement, this is a sample measurement) of mix.

Add 100 ml of boiled hot water to get a thick consistency.

Add a teaspoon of oil or ghee to increase the energy content.

Feed the infant with the spoon.

The instant porridge can also be fed to the child after reconstituting with dal, water, gravy, milk, etc.

Mashed fruit (Banana, Chiku, Papaya, Mango, etc.could also be added to the food).
No time to prepare this powder at home? 
Don't worry, we prepare it hygienically and ship it to your doorstep with Free Shipping