Poled by Hyundai Motor Group
Hyundai Motor Group founded Poled in South Korea and they also sponsor them. Poled is making one of the greatest car seats in the world. They are a professional junior car seat brand which has been established by Hyundai/Kia's team of researchers who have more than 10-year experience.
Their car seats are designed and developed as part of a car, not just a baby product.
Safety Car Seat for your safety rides
Comfortable car rides is the way to go when bringing your children out on a car ride~
Many of us may miss the feeling of travelling; going out for a car ride might be the closest thing to that, having the nostalgic feeling of travelling.
However, the kids might not like car rides due to the uncomfortable car seat and may make a fuss to not go out on car rides. With the Poled ALL AGE 360 safety car seat, your child will absolutely love car rides and go on more trips!
There is a range of colours to choose from to fit your car as well
Main Features of ALL AGE 360
The Poled ALL AGE 360 child safety seat has a unique safety innovative design. Poled uses advanced technology to complete the unique car seat where they redefine premium car seats for kids.
What's so special about the Poled 360 All age car seat compared to other normal car seats?
Poled ALL AGE 360 is
Usable for all ages from newborn to 12 years

360-degree rotatable with 4 adjustable angle

with Safety tests approved with real car crash tested

with Quad Shield for maximum safety

with innovative One-Click ISOFIX installation

with Seat Belt Alarm

with one supporting leg
1. ALL AGE 360 is usable for all ages from newborn to 12 years
Most car seats have the limitation of starting years and at most suitable for ages up to 6 years old. However, for Poled ALL AGE 360 infant car seat, it is suitable for newborns, infants and juniors that can carry up to 36kg!

A must have child safety seat for the first time parents especially ALL AGE 360, it is designed to suits every child development stage so that it can be adjusted to the suitable height of the head rest when baby growing up. It saves your money and reduce waste for the world with ALL AGE 360!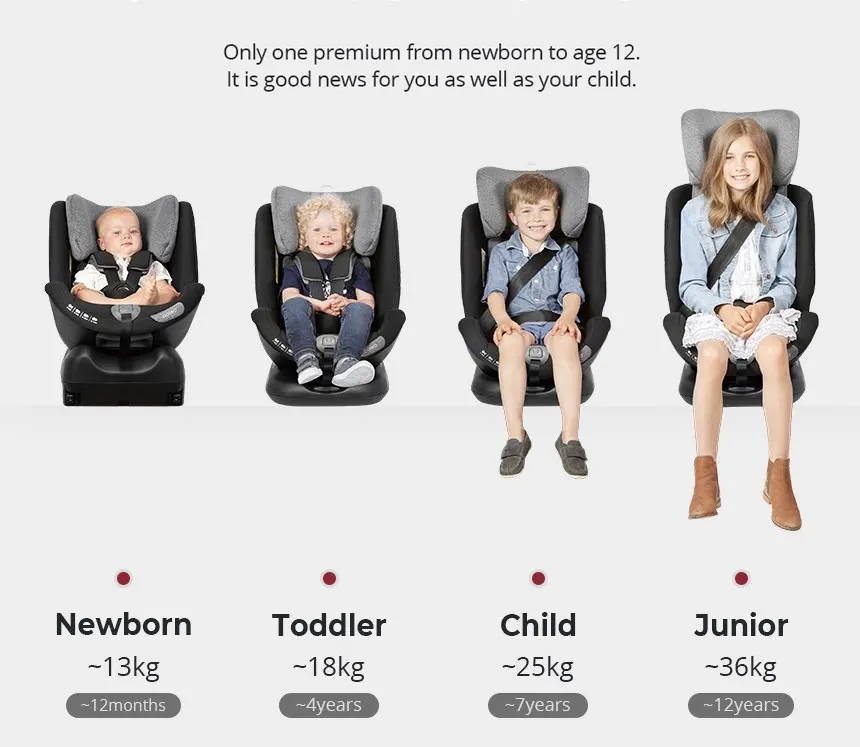 2. 360-degree rotatable with 4 steps adjustable angle (rear-view back angle: 160 degrees)
The Poled ALL AGE 360 was specially designed for fundamental safety of 360 degrees for all ages and also makes it easy for parents to carry the baby in and out of the car seat.
360° degree rotation function is stoppable at every 90° which could make it facing front, left & right position and facing back. Parents are suggested to let a newborn baby at 160° backside angle as it helps baby to lean backward while using ALL AGE 360 on cars.
Getting in and out of the child safety seat would be easy and convenience with the rotation to left or right sides depends on the situation of which sides of car the baby to sit at.
3. Safety tests approved with real car crash tested
Poled car seats went through hundreds of real vehicle crash tests that recognized by European Automobile Society and were able to endure twice the harshness. This will ensure safety awareness for your children.

Here's the real vehicle crash tests that simulate the severe accidents in real vehicle and recorded from different angle done by Poled team.
4. Quad Shield for maximum safety
Quad-shield system with hardcore shell, blower shell, impact relief shell and impact relief EPS to control collision energy and rotation energy which are produced on impact and protects the children.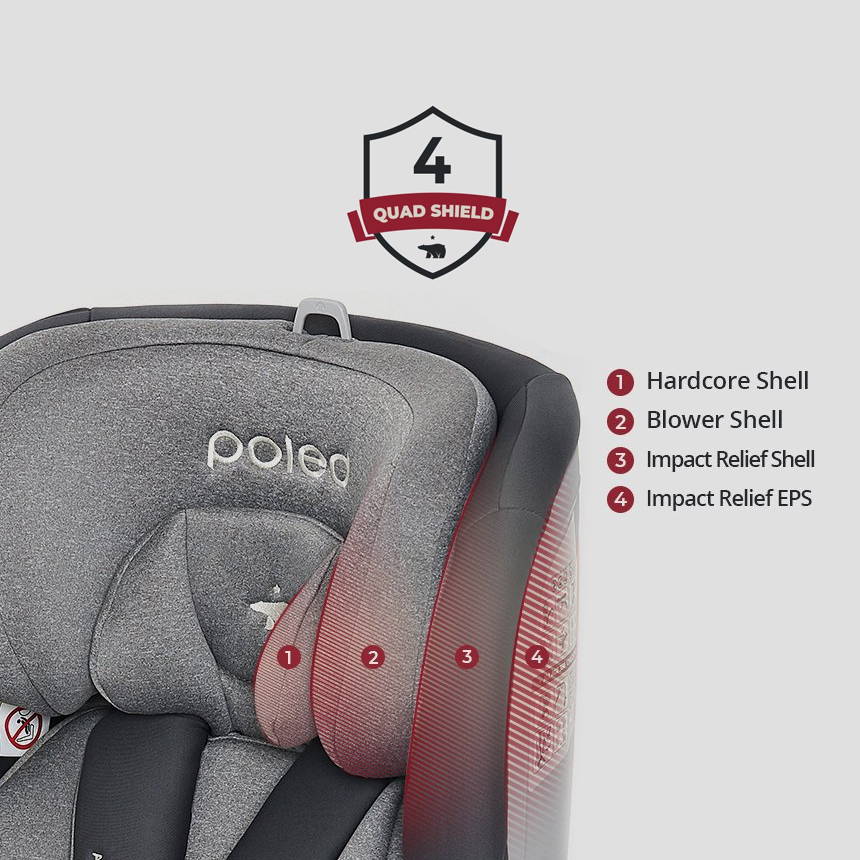 5. Child safety seat with One-Click ISOFIX installation
Poled ALL AGE 360 applied an innovative ISOFIX that developed after hundreds actual car crash tests as they found that general ISOFIX ended up getting smashed.
With the One-Click ISOFIX that could endure an impact of 2.5t, it helps to install ALL AGE 360 infant car seat within minutes and ease of mind!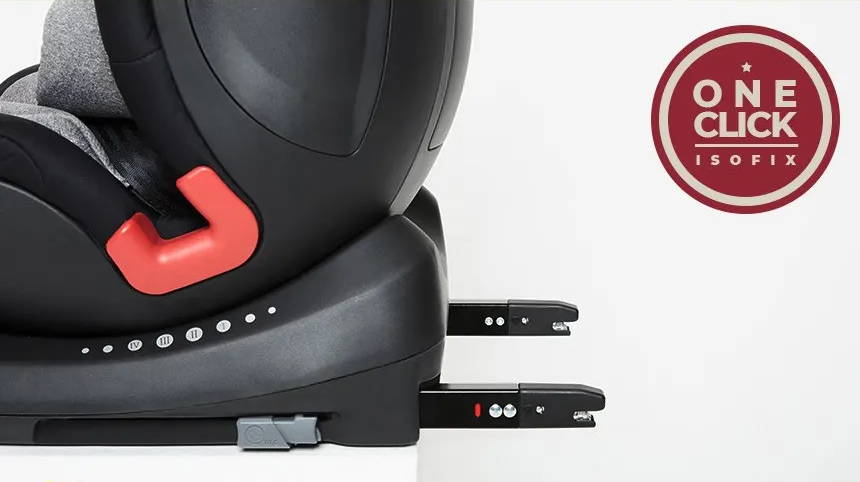 6. ALL AGE 360 Seat Belt Alarm
As from a survey of Yale University in 2011, 51% of parents reported that their child unbuckled themselves from their car seat. Hence, a seat belt alarm is applied on Poled ALL AGE 360. This stunning technology helps parents to get alert with a "beep beep" sound when the seat belt is unbuckled by kids till the seat belt is tightened!
It is made out of firm materials such as plastic aluminium etc. The supporting leg is able to deliver an impact to your child when you happen to drive over speed bumps and it only has one leg so that it will fall when the car collides sideways.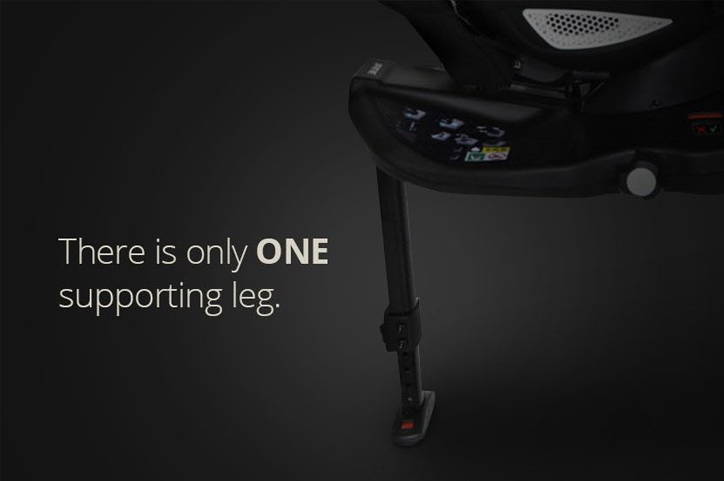 The Fundamental Safety Designs of ALL AGE 360
A: Hexa Bolt Isofix that can easily withstand 2.5 tons of impact which is developed after numerous real vehicle tests
B: The locking belt is the most fundamental safety system that every parent should know
C: The low centre of gravity is designed as a rebound stopper to provide unshakable safety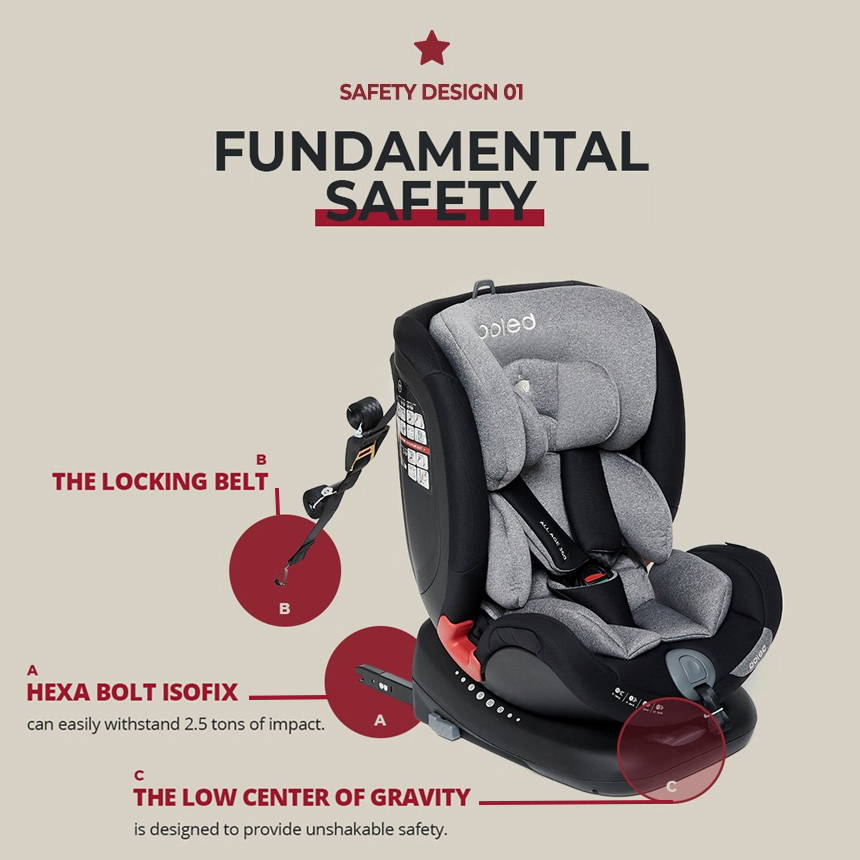 Outstanding ALL AGE 360 Child Safety Seat like no others!
Compared to normal car seats designed for kids, it is usually not 360 degrees rotatable so it may be inconvenient for parents to carry their baby out of the seat.
And as mentioned earlier, kids car seats usually only can carry up to kids of 6 years old, but Poled ALL AGE 360 can carry up to 12 years old juniors.
It also went through actual tests to ensure the safety of the product that it can provide for the child that will be on the car seat.


---

Poled is extending their range to car accessories which created by the feedback from parents through the Poled ideas campaign. Various innovative accessories is created and now available in Poled Singapore!
Here are the solution of most asked questions from parents:
Uncomfortable and sweaty with child safety seat?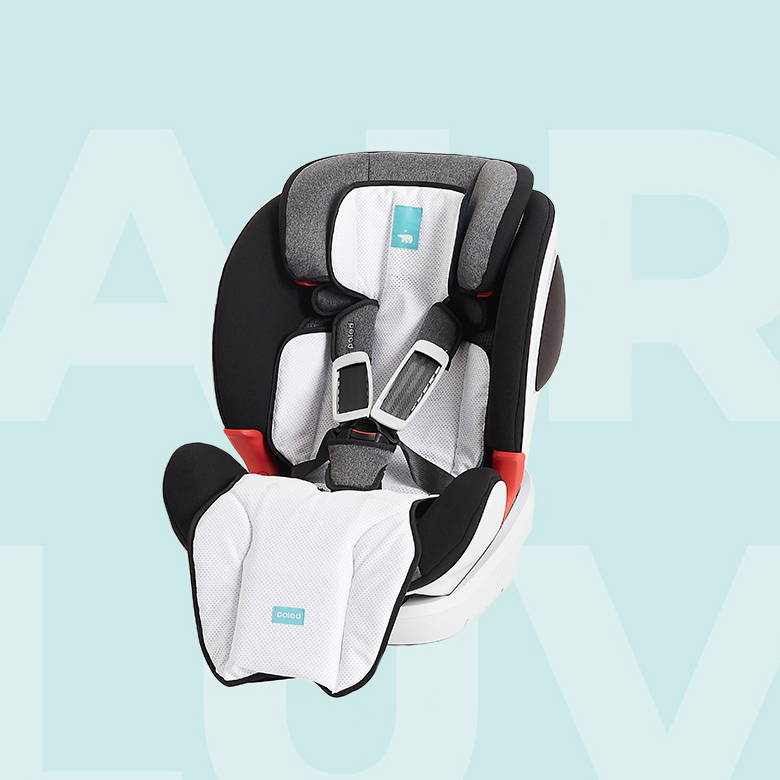 Vehicle cushion damaged due to infant car seat?
Child safety seat may damage the car seat cushion also a big concern of parents.
Poled solved this problem by launching a car seat protector that is designed through 3D scanning process to fit different vehicle car seat.
15mm thickness to protect the cushion, it is easy to install and can also be used as a back seat cushion for office worker.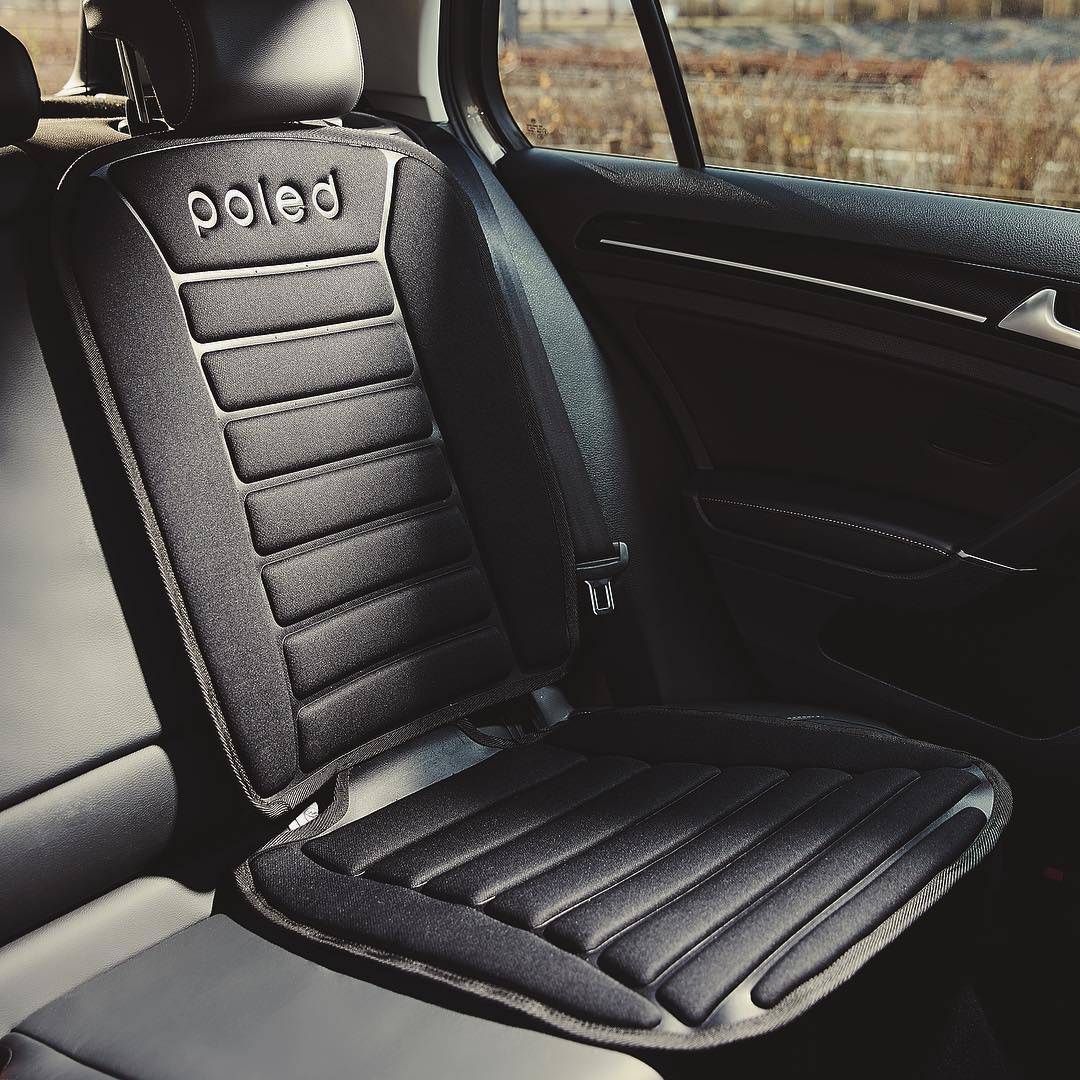 Kids having knee pain with car seat?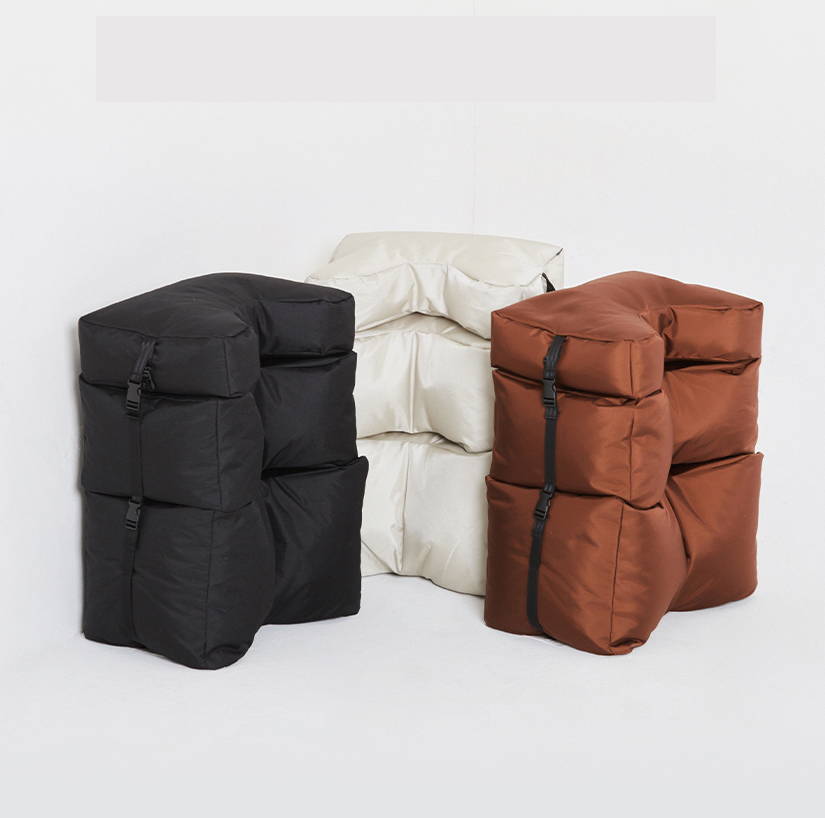 Poled FootLuv Triple Car Seat Footrest
Long trip might bother kids to sit with child safety seat as these they might faced these problems:
1. Decreased blood circulation
2. Knee pain and deformation
3. Destruction of the growth plate
Poled found the concerns and created an innovative foot rest that compatible with all car seats which its height is adjustable to suit the height of the child, with easy buckling! Triple coating and easy cleaning that can be used as a footrest and headrest at home or office use.
Poled child safety seat also available in other types that created for baby from 1+, 3+ and 6+, they are all available at Little Baby Singapore showroom, schedule your time to visit Poled now!