During this period of the pandemic, it is understandable that you want to keep your little one(s) safe at home and you will be able to spend more family quality time together. However, it may be difficult to play with the little one due to many safety reasons as it may be dangerous for them. With LIKU Playmat, you will not have to worry about not having a safe area for the little one to play.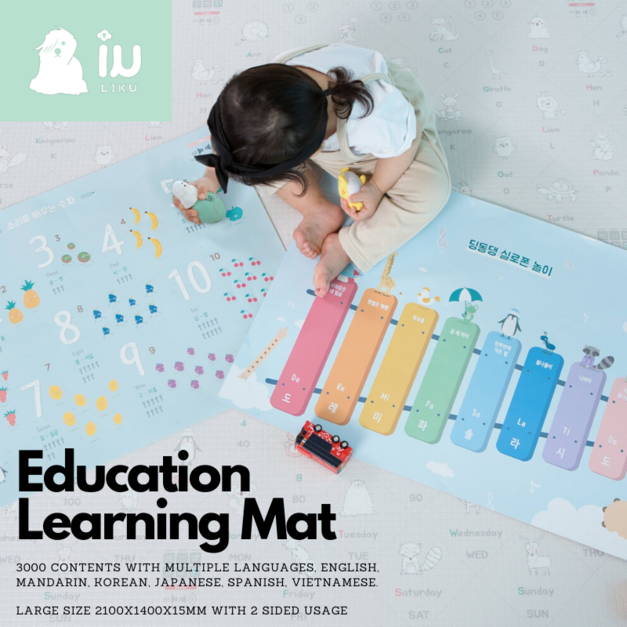 What for kids to learn and play indoor?
Remember back when our parents always read to us the educational books that took them so long just to have our attention to listen to them? The LIKU educational learning mat can be both a play area for the child and also a place for them to learn.

This Liku educational mat has over 3000 educational materials for the littles ones to learn from and it is very interactive for them through the use of the sound pen on the Educational Playmat and the posters for kids to learn and play at home. There are also different languages to choose and learn from like English, Korean, Chinese, Japanese, Spanish and World (Vietnamese for now).
In addition, there are also characters and quizzes from the playmat and the posters that the children can learn from. It is important for the little ones to start learning these and it will help them to grow in the future and also build their learning foundation.

Edu Poster brings kids more contents to learn!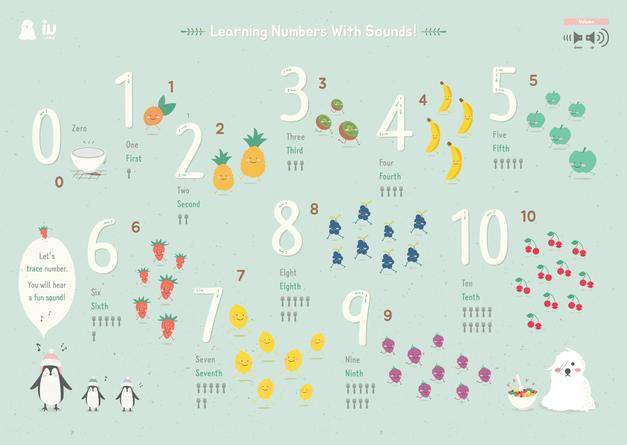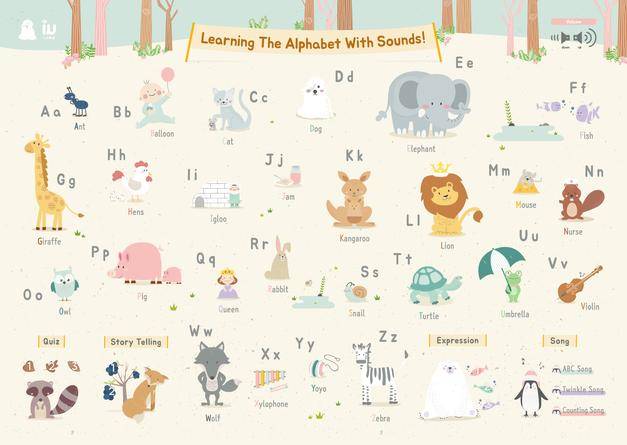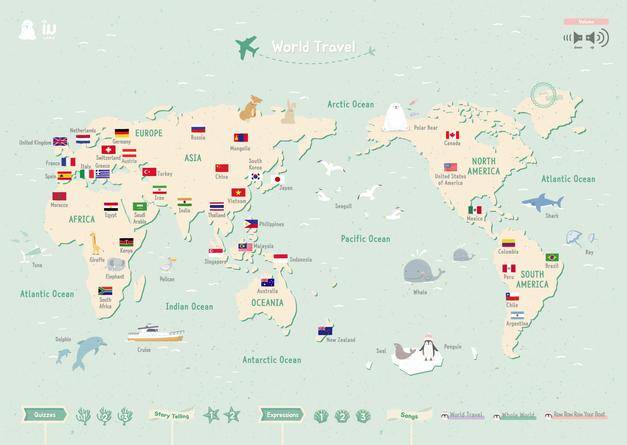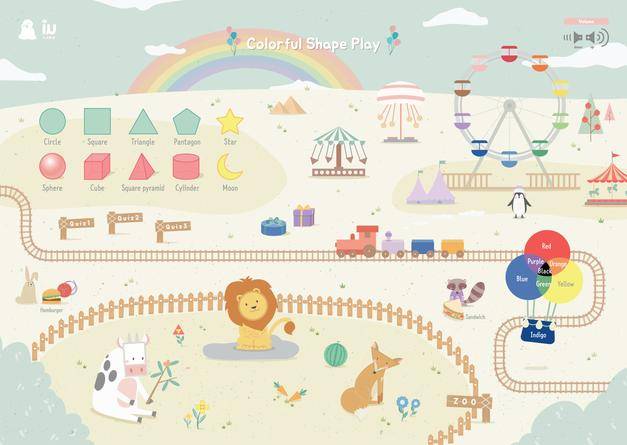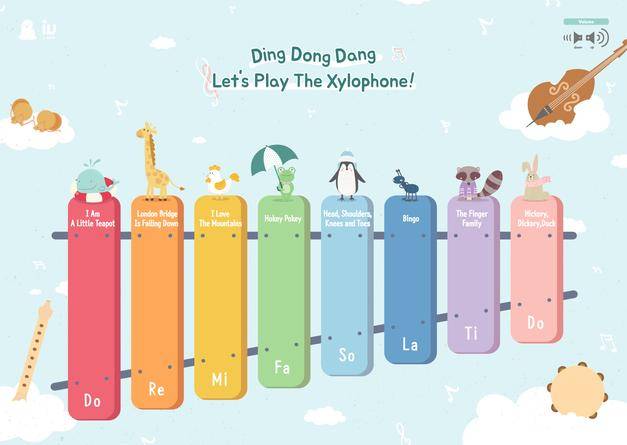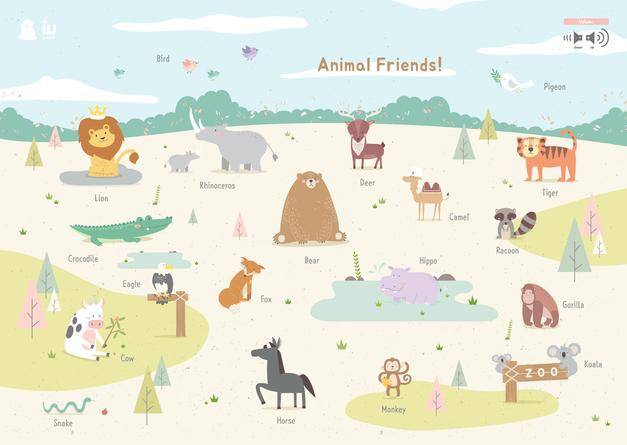 The LIKU playmat comes along with a sound pen and also 6 educational posters that provides kids different content to learn with sound pen, touching the poster to listen to its pronounciation, example sentences and etc in different language. Contents on learning poster includes:
Learning about numbers with sound
Each number has a fruit that will be counted when lightly touched by the sound pen. After all the fruits have been pressed, a target number will be read out by the sound pen.
Learning about Alphabets with sound
Learn letters and also animal names by lightly touching them on the poster with the sound pen. When the animal head is touched, the little one will be able to hear the sound that it makes. When the animal body is touched, a description of it will be heard. The littles one's will also be able to listen to fun stories, quizzes, songs and everyday expressions.
Learning about countries with world map
Lightly touch the country flag and the sound pen will play the national anthem, touch the country name, you will be able to hear fun facts about it.
Learning about colours and shapes
Learn about different shapes and objects by lightly touching them with the sound pen. By touching the different colours, the sound pen will read out what colour it is.
Let's play the Xylophone to hear different instruments
Littles ones will be able to hear different instruments sound with the sound pen and also hear songs when the song titles are touched, or simply just let them play the xylophone with the sound pen.


Simply touch the animal's head with the sound pen to hear the sound it makes. Touch the body and hear a description of the animal.
" Exposing young minds to new languages in a fun and easy way "
Liku Educational Bumper Mat
Compared to other brands, the normal brands are not shock absorbent unlike the LIKU Playmat and it might not be as safe for the little ones to play around at, especially if they are clumsy. Other brands also do not have educational materials for the child to learn, also the engaging sound pen which LIKU provides along with the mat so that the little ones can learn while playing.
Liku Educational Bumper Mat is an innovative product from South Korea and it is now available at Little Baby Singapore! Click here to shop now.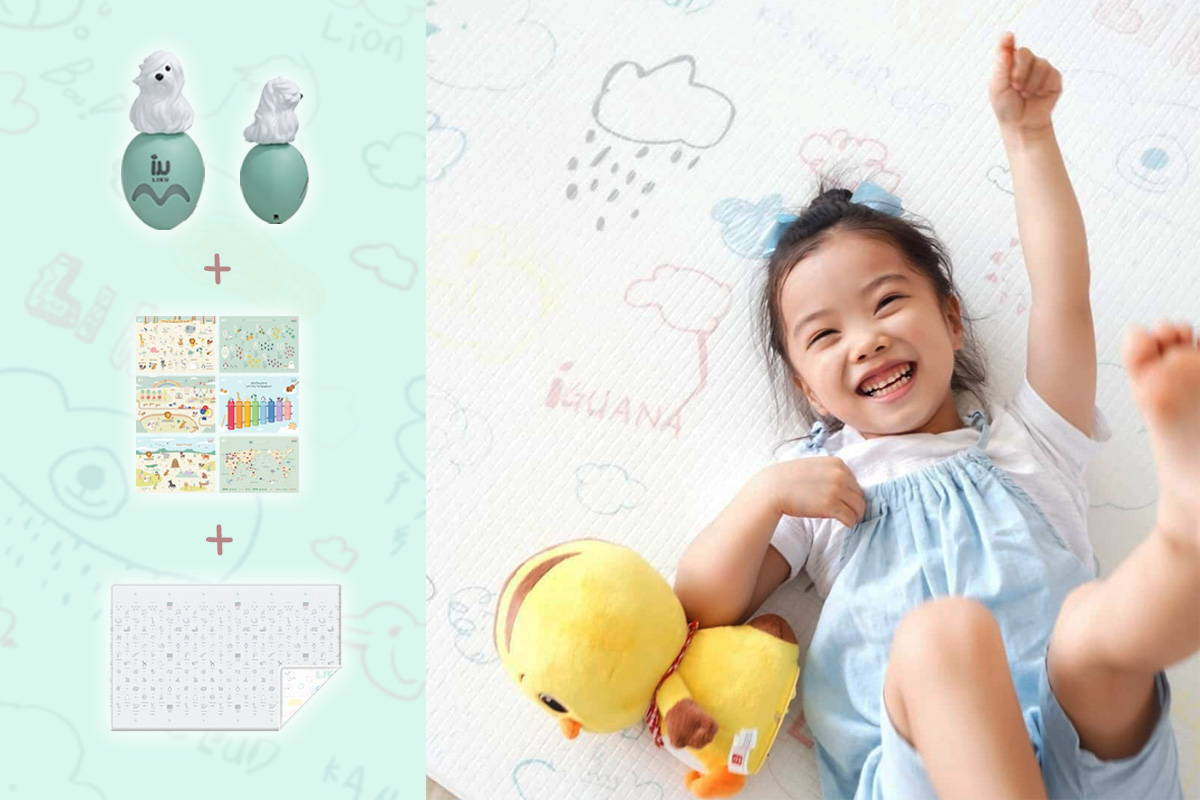 If you would like to place the Liku Educational Playmat set (with sound pen) in kids room only and need a simple bumper mat for kids to stay at the living room, Liku is having a Design Mat in 1400x2100x15mm that allows the little one to play within a safe zone and under the sight of guardian.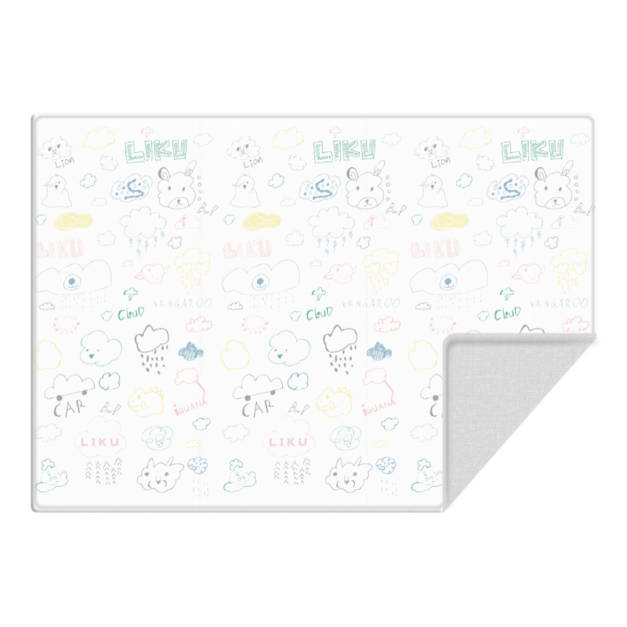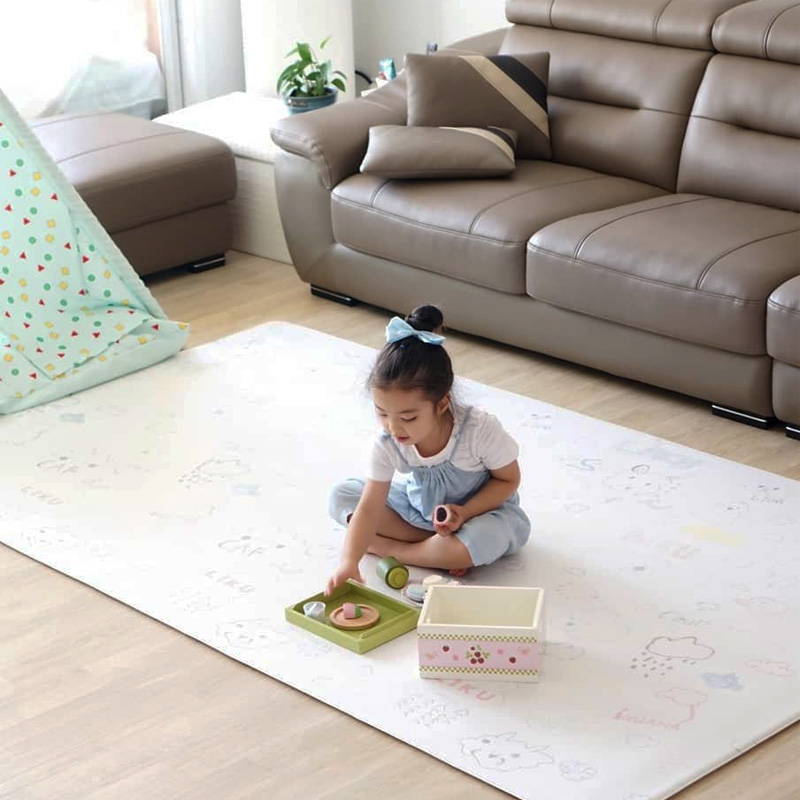 More about the Liku Edu Mat and Design Mat (Features of Liku Mat):
High quality & Shock absorption
The LIKU Playmat is made with high quality material PVC to ensure the best for the little ones. It also has excellent shock absorption for the playmat so that the little ones can play around without getting hurt and without disturbing the neighbours downstairs.
With the LIKU Playmat, you will not have to worry about it tearing apart easily as it is highly durable due to the high quality material that it is made out of with ultra plush but also with quality PVC material filmed covered surface that will definitely last longer.
Worried about spilling drinks or food over the playmat? Fear not with the LIKU Playmat, it is waterproof and easy to maintain. With just a simple wipe, it will be as clean as before, even after any spillage.
Laening feature (LIKU educational playmat ONLY):
Learning activities through play with Liku sound pen
Get to play with your little one with the educational materials included in the play mat and the posters like ABC, Phonics, Numbers, Day of week, Stories, Quizzes, Songs, Lullabies with the use of the sound pen that will engage with your child.

LIKU mat allows you to build a safe play space for children and its simple design goes well with any interior, unlike the other conventional mat designs. It is believed that LIKU duty is to work harder to develop materials that are safe for children and also to offer high quality products for a good price.
They will always strive to take the lead in overcoming any problems that they may encounter and challenge themselves to go one step further and contribute to an eco-friendly environment.


Start to Learn with Liku Mat with Little One now!