Philips Avent Anti-colic with AirFree™ vent Gift set SCD807/00
Regular price

$55.00

Sale price

$55.00
(+10% OFF FOR PRESTIGE MEMBER)
Find a discount code here!
Shipping information

Our aim is to ship out your order the next working day. However on average, it will be typically 1-2 business days subjected to the courier company. If it is an urgent order, please contact our Whatsapp and we will assist you further.
Returns information

We do not have a return policy in our store unless it is a defect product, as we want to ensure that all customers have their items in brand in condition. Usually returned items will not be good condition and we want to avoid that.


However, if there is no other options available, you may contact us and we will see how we can help you.
Little Baby Promotion Discount Codes
Copy only one code from this page. Discount code/voucher is not stackable.
Key in the discount code manually if the doesn't reflect on the check out page.
No limitation on code redemption during the valid period.
Copy only one code from this page. Discount code/voucher is not stackable.
Key in the discount code manually if the doesn't reflect on the check out page.
No limitation on code redemption during the valid period.
20% Off For Beaut hair tools
Save 20% on selected items
Get 20% Off Poled silicone tablewares
20% Off Little kBaby customize sets
*Save 20% on Mother's Corn bubbleplay!
Apply Promo Code: forbeaut15 and get 15% off!
Product Details

Philips Avent Anti-colic with AirFree™ vent Gift set SCD807/00
Designed to reduce colic, gas and reflux*
The AirFree™ vent is designed to help your baby swallow less air. The teat stays full of milk, even when horizontal, for upright feeding. Reducing the air a baby ingests can help ease common feeding issues like colic, gas and reflux.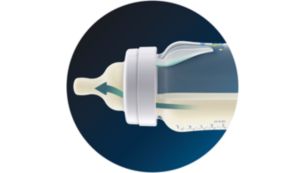 Locks milk in, keeps air out, for easy upright feeding
The teat stays full of milk, even when the bottle is horizontal, so your baby can drink in a more natural, upright position. This can help reduce reflux, aid digestion, and make feeding time more comfortable for you and your little one.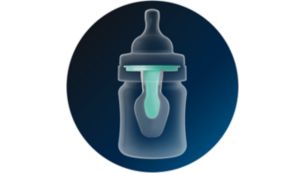 Teat stays full of milk, not air
Our unique AirFree™ vent draws air away from the teat, so your baby swallows less air as they drink. This can help reduce common feeding issues such as colic, reflux and gas.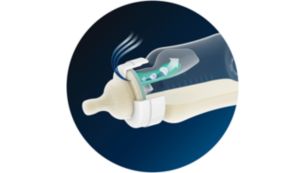 Anti-colic system proven to reduce colic and fussing*
Clinical studies have shown that the Philips Avent bottle reduces colic and fussing*. How? A valve in the teat prevents vacuum build-up as your baby drinks, allowing uniterupted feeding. This can help reduce colic, gas, spit-up and burping.
What is included
4oz Baby bottle - 2  pcs

9oz Baby bottle - 2  pcs

Bottle and teat brush - 1  pcs

Orthodontic soother - 1  pcs

AirFree™ vent - 1  pcs
Technical Specifications
1. I want to order now but may I keep the products with you until nearer the EDD date?

At Little Baby warehouse, we have a huge storage facitlity. We offer free storage facility service for prestige customers to keep their orders with us. There is no charges to it and we can keep up to 8 months. Insurance coverage is included during the storage period. To enjoy this benefit, you need to become our Prestige member.

 

Little Baby Prestige 

Membership Club




Prestige Scheme




Tier
 How it works
Scheme
Prestige Gold Member

Members who spent S$188 on Little Baby will automatically eligible for VIP member.

To use the discount code, please key in your mobile number into the discount field during the check out process.

For customers having issues, please write to us. Thank you

10% OFF

Up to 20% OFF during Birthday month**



Prestige Platinum Member

Enjoy Free Upgrade to Platinum Members who spent S$1888 at Little Baby with accumulated purchase.

10% OFF

Free Family Studio Photography Session worth $399.

Up to 20% OFF during Birthday month**



 

 

 Frequently Asked Questions

Q1. I am eligible for the Prestige membership, how do I use it?
A1. Once you have met the criteria in our Prestige membership program, our system will auto tag you as our Prestige member according to the Tier you are entitled to. The process may takes up to within a week after we have processed your order.
To enjoy the discount, all you need to do is to log into your account and key in the mobile number to enjoy the discount at the check out discount field.

Q2. Can I use Prestige discount code on top of the promotion price?
A2. Prestige discount is not applicable for products which is on promotional or on sale. Prestige discount will only be used on regular priced items.

Q3. My birthday is this month, how can I enjoy the birthday discount?
A3. For Prestige birthday month, you will enjoy up to 20% off on certain products. 
Whatsapp us with the mobile number for your existing orders.

Q4. I am a Prestige Platinum member. May I know how to redeem the complimentary family studio photo shoot?
Q4. Thank you for becoming our Platinum VIP member. You may make the appointment located in our website.



You will be able to enjoy 1 hour complimentary family studio shoot at our  photography facilities.

Customers can make an appointment with us for the complimentary shoot by email to sales@littlebaby.com.sg
Complimentary photo shoot is only available on weekdays. Weekend photo shoot subject to S$200.
The photographer is our owner from Little Baby who has experienced in the photography business since 2008. 

All photos taken during the shoot will be returned to you in non-edit. 

Customers can choose to have an hour family photo or mixture with baby's passport photo, or individual profiling photo etc.

Additional hour can be requested at S$100. Album printing is available too.

Outdoor photography request is chargeable at S$150.

The complimentary photo shoot is non-transferrable.

Total value for the photo shoot with all images returned at S$399.

There is no expiry date for the complimentary photo shoot.

Little Baby & Family Pte Ltd reserves the right to vary or amend any terms and conditions without prior notice.
2. Warranty Coverage

All products in store are authentic and original which include manufacturer warranty coverage. Please refer to the respective brand or product for the years of warranty.

For wearables or plush toys if found defective within 7 days of purchase, it will be available for exchange.

For any queries, please contact our customer service Whatsapp at +65-8688-8576.
3. Gift Wrapping Service

We offer gift wrapping service regardless of size. But do check with us first if you want to wrap up a mattress. :D