aspurely Natural Amino Acid Cleansing Foam
Regular price

$49.00

Sale price

$49.00
(+10% OFF FOR PRESTIGE MEMBER)
Find a discount code here!
Hurry, only 10 items left in stock!
Shipping information

Our aim is to ship out your order the next working day. However on average, it will be typically 1-2 business days subjected to the courier company. If it is an urgent order, please contact our Whatsapp and we will assist you further.
Returns information

We do not have a return policy in our store unless it is a defect product, as we want to ensure that all customers have their items in brand in condition. Usually returned items will not be good condition and we want to avoid that.


However, if there is no other options available, you may contact us and we will see how we can help you.
Little Baby Promotion Discount Codes
Product Details
Our special micro-cleansing molecules wash away all traces of dirt, grime, pollutants and makeup thoroughly, eliminating the need for a separate makeup remover, in just one simple step. Our formula leaves your skin perfectly clean, bright and smooth. No harsh chemicals or synthetic fragrances and colorants.
KEY INGREDIENT
PeachPurify™
The peach tree is regarded as the 'tree of life' in Chinese legend. It is believed that eating peach flowers would impart one with a fresh, rosy and luminous complexion. In fact, PeachPurify™ is packed with flavonoids such as kaempferol derivatives well known for their antioxidant, detoxification and skin purifying properties. It enhances your skin cleansing results, giving you clearer, brighter and revitalized skin after each facial wash. 
Sweet Orange Essential Oil promotes skin circulation while the addition of lavender essential oil help to relax your senses.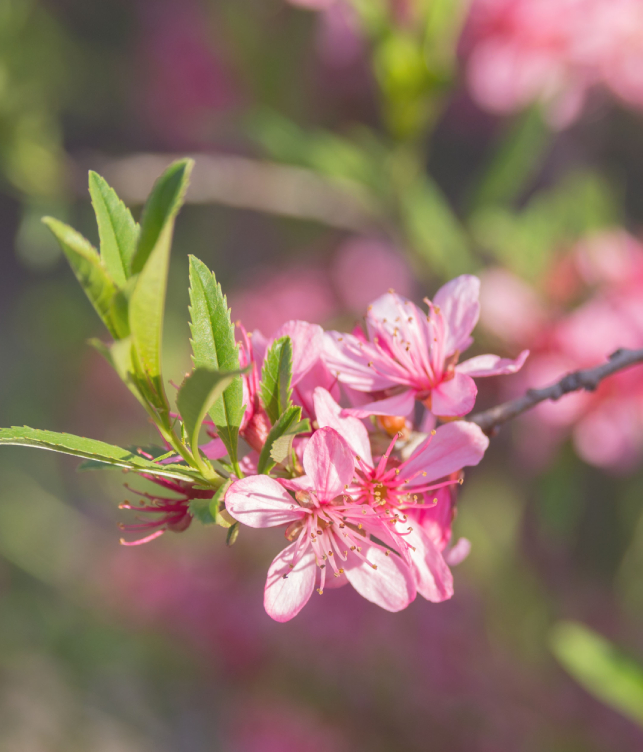 Beyond Conventional
Using special nano-cleansing molecules, our cleansing foam washes away all traces of dirt, grime, pollutants and makeup thoroughly in just one simple step, eliminating the need for a makeup remover.
Peach flower extract purifies and detoxifies skin while amino acids promote cellular repair and rejuvenation. With our proprietary blend of pure essential oils, our formula leaves your skin perfectly clean, bright and smooth, and you feeling more relaxed. No harsh chemicals or synthetic fragrances and colorants.
Perfect for:
– Deeply and thoroughly cleansing away all traces of dirt, pollutants and make-up. No need for a separate make-up removal, saving time.
– Refining your skin texture and improving softness.
| | |
| --- | --- |
| Weight | 250 g |
| Dimensions | 175 × 52 × 52 mm |
 
Benefits
Deeply and thoroughly cleanses away all traces dirt, pollutants, make-up.  No need for a separate make-up removal. Saves time. 

Protects and moisturizes the skin

Refines skin texture and improves softness

 

Improves skin's radiance, brightness and clarity

Does not leave the skin with a tight and taut feeling

No waxy, slippery residue

No synthetic fragrance or colors. 

Uplifts the mood with its blend of essential oils 

Suitable for all skin types
Ingredients
Distilled water, Sodium Cocoyl Glutamate, Potassium Cocoyl Glycinate, Sodium PEG-7 Olive Oil Carboxylate, Olive Oil PEG-7 Esters, Sodium PCA, Sorbitol, Serine, Glycine, Glutamic Acid, Alanine, Lysine, Arginine, Threonine, Proline, Prunus Persica (Peach) Flower Extract, Citrus Sinesis (Sweet Orange) Essential Oil, Lavendula Dentata (Lavender) Essential Oil, Benzyl Alcohol, Glyceryl Caprylate, Benzoic Acid
CAUTIONS
Avoid direct contact with eyes. If eye contact occurs, flush thoroughly with water. Consult a physician if irritation persists. Keep out of children's reach. For external use only.
How To Use
Pump out a small amount onto your palm. Apply onto pre-moistened face and neck and massage in circular motions to dissolve impurities. Rinse off thoroughly with lukewarm water. Pat dry. Follow with day or night skin care.
 FAQ

Q: Can I use Natural Amino Acid Cleansing Foam to remove make up?
A: Yes, Natural Amino Acid Cleansing Foam is an ultra-gentle, but extremely effective foaming cleanser for removing excess grease, impurities and make-up. When used alone, it is effective enough to remove most make-up. For eye make-up such as waterproof mascara, we would recommend that you use a separate eye make-up remover specially formulated for the eye-area.

If you wish to remove make-up with Natural Amino Acid Cleansing Foam, we recommend that you use 2 to 4 pumps more than the usual amount, depending on how heavy your make-up is. Massage in upward-outward motions for at least a minute, ensuring all skin area is covered. Rinse off thoroughly and pat dry with a clean towel.
Q: Why does the foam of Natural Amino Acid Cleansing Foam disappear faster compared to my previous cleansers when I massage it onto my face?
A: The foam of Amino Acid Cleansing Mousse is naturally derived from amino acids. Compared to strong surfactants like sodium lauryl sulfates, and soap-based cleansers, our natural amino acid foam is less foamy. The stronger/harsher the surfactants, the richer the foam. However, rich foams also mean more drying as they tend to strip the skin of its natural lipid barrier.

However, even though the foam of Natural Amino Acid Cleansing Foam disappears faster, it does not compromise on its cleansing power. What happens is this foam penetrates into your skin and uses nano-technologies to dissolve away make-up, pollutants and excess grease for a thorough yet skin caring cleanse.

What you need to do is to continue massaging your face for about 90 seconds and then rinse off thoroughly with warm water. You will notice that your skin is perfectly cleansed minus the dry, tight sensation or uncomfortable residue.

Another thing that you will notice is that the foam of Natural Amino Acid Cleansing Foam will not disappear as fast when you wash your face in the morning. This is because your skin tend to have less dirt/grime and no make-up while you are sleeping so the 'chemical reaction' of our foam is not as dramatic compared to after a long day.

Hence, you may want to accordingly adjust the amount of Natural Amino Acid Cleansing Foam which you pump out. For example, just one pump will suffice for your morning beauty routine and two to four pumps for your end-of-the-day beauty routine.
Q: What is the usage direction for Natural Amino Acid Cleansing Foam?
A: Dampen skin; pump the dispenser once or twice to dispense the cleanser onto your palm. Massage onto your face in upward-outward circular motions. Make sure you cover every part of your face. When massaging over the eye area, please ensure that the cleanser does not enter your eyes. Rinse off thoroughly. Pat dry with a clean towel.
1. I want to order now but may I keep the products with you until nearer the EDD date?

At Little Baby warehouse, we have a huge storage facitlity. We offer free storage facility service for prestige customers to keep their orders with us. There is no charges to it and we can keep up to 8 months. Insurance coverage is included during the storage period. To enjoy this benefit, you need to become our Prestige member.

 

Little Baby Prestige 

Membership Club




Prestige Scheme




Tier
 How it works
Scheme
Prestige Gold Member

Members who spent S$188 on Little Baby will automatically eligible for VIP member.

To use the discount code, please key in your mobile number into the discount field during the check out process.

For customers having issues, please write to us. Thank you

10% OFF

Up to 20% OFF during Birthday month**



Prestige Platinum Member

Enjoy Free Upgrade to Platinum Members who spent S$888 at Little Baby with accumulated purchase.

10% OFF

Free Family Studio Photography Session worth $399.

Up to 20% OFF during Birthday month**



 

 

 Frequently Asked Questions

Q1. I am eligible for the Prestige membership, how do I use it?
A1. Once you have met the criteria in our Prestige membership program, our system will auto tag you as our Prestige member according to the Tier you are entitled to. The process may takes up to within a week after we have processed your order.
To enjoy the discount, all you need to do is to log into your account and key in the mobile number to enjoy the discount at the check out discount field.

Q2. Can I use Prestige discount code on top of the promotion price?
A2. Prestige discount is not applicable for products which is on promotional or on sale. Prestige discount will only be used on regular priced items.

Q3. My birthday is this month, how can I enjoy the birthday discount?
A3. For Prestige birthday month, you will enjoy up to 20% off on certain products. 
Whatsapp us with the mobile number for your existing orders.

Q4. I am a Prestige Platinum member. May I know how to redeem the complimentary family studio photo shoot?
Q4. Thank you for becoming our Platinum VIP member. You may make the appointment located in our website.



You will be able to enjoy 1 hour complimentary family studio shoot at our  photography facilities.

Customers can make an appointment with us for the complimentary shoot by email to sales@littlebaby.com.sg
Complimentary photo shoot is only available on weekdays. Weekend photo shoot subject to S$200.
The photographer is our owner from Little Baby who has experienced in the photography business since 2008. 

All photos taken during the shoot will be returned to you in non-edit. 

Customers can choose to have an hour family photo or mixture with baby's passport photo, or individual profiling photo etc.

Additional hour can be requested at S$100. Album printing is available too.

Outdoor photography request is chargeable at S$150.

The complimentary photo shoot is non-transferrable.

Total value for the photo shoot with all images returned at S$399.

There is no expiry date for the complimentary photo shoot.

Little Baby & Family Pte Ltd reserves the right to vary or amend any terms and conditions without prior notice.
2. Warranty Coverage

All products in store are authentic and original which include manufacturer warranty coverage. Please refer to the respective brand or product for the years of warranty.

For wearables or plush toys if found defective within 7 days of purchase, it will be available for exchange.

For any queries, please contact our customer service Whatsapp at +65-8688-8576.
3. Gift Wrapping Service

We offer gift wrapping service regardless of size. But do check with us first if you want to wrap up a mattress. :D