Jia Xiang Dried Shrimp Powder 100g
Jia Xiang Dried Shrimp Powder 100g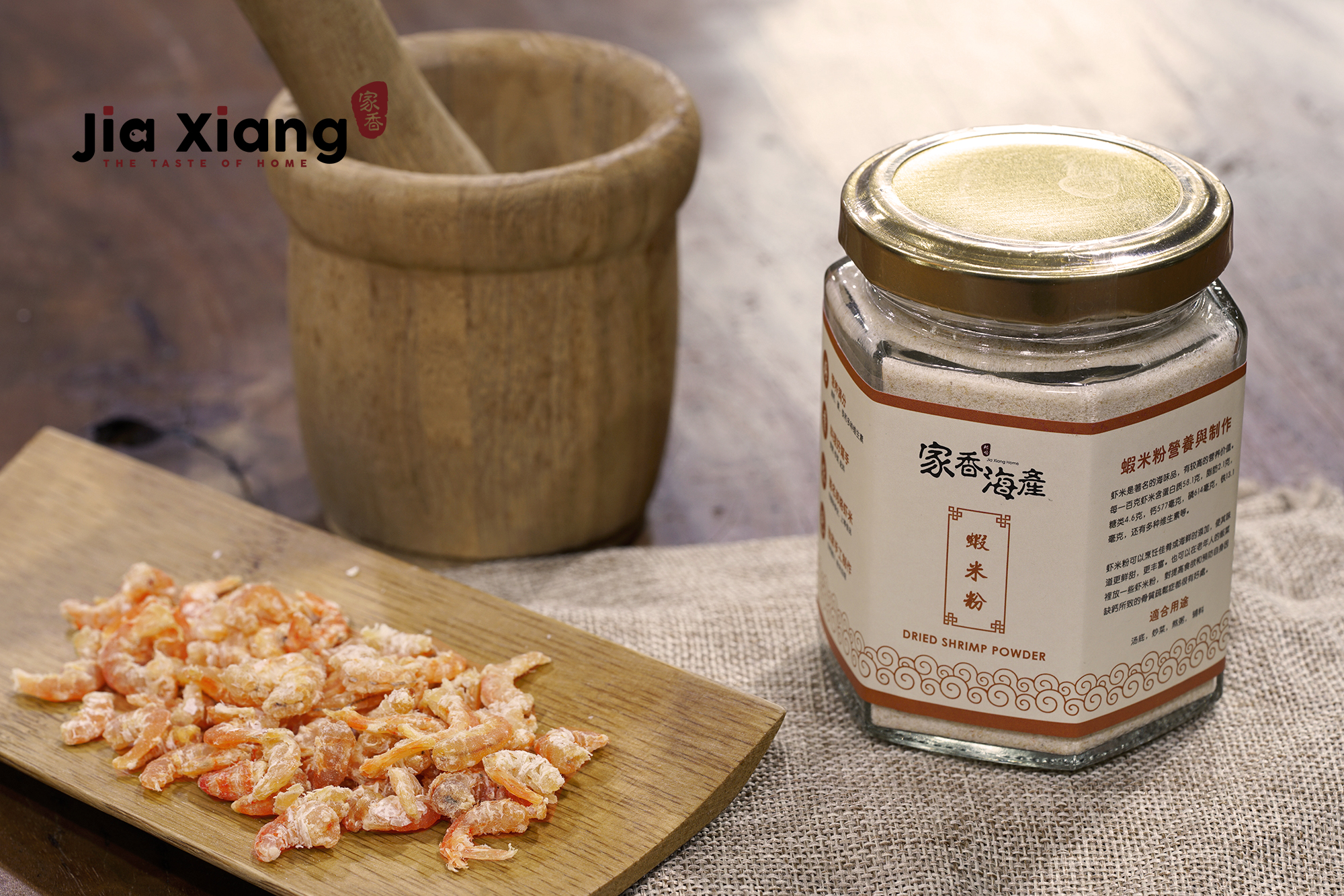 Dried Shrimp Powder (net weight:100g)
• Premium quality homemade dried shrimp from the island.
• Rich in calcium, phosphorus and protein.
• Great boost in calcium absorption.
• Suitable to add into elderly's food, good for appetite and physical fitness.
Suitable for: home cooking, porridge, steam, baby's complementary food, fried vegetables
Product Information:
Our seasoning powder is made from 100% pure raw materials. 
From 7 months baby to adults, food supplement to various dishes, or nutrition to taste buds, it is an indispensable health condiment on the table of every household!  A 7-month-old baby can start eating in small quantities, and the weight gradually increases with growth. 

Uses: Baby food (stir with porridge / boil with porridge), steamed dish, soup, fried rice, cooking, stewing, meat seasoning, noodle making, all kinds of cooking. 
Preservation method :  Do not expose to high temperature and humidity, use a clean spoon to extract, seal and refrigerate. After unsealing and frozen storage for 1 year , as long as no mold. Remember to refrigerate to ensure the freshness of the food. Non-opened bottle expiry date 2 years from manufacturing date. 

Product is made in Malaysia. Pangkor island
Singapore Food Agency (SFA) licensed approved 
Food Testing with certification completed