Joie
Joie i-Spin Grow Signature Car Seat
$671.00
$959.00
you save $288.00
Joie's newest Signature car seat, suitable from birth to 7 years. This safety seat spans from birth to booster and packs in the most musts including i-Size and 360° spin growth spurt readyRearward harness mode and belted booster mode fits your growing passenger with the safest seating arrangements from birth to when they get bigger.smooth operatorOne-hand 360° twist and twirl turns to you to make buckling easier than ever.fuss free fittingGoodbye sweaty install, hello sweet install.One-time ISOFIX hook in, top tether hook up, and your once and done install is a wrap before you know it.bells and whistlesWith our VeriFit™ install technology, a sound and light display tells you whether any aspect of the installation has gone awry, so you'll always be certain that your child's seat is secured correctly.time to tilt6-position recline adjusts on demand, whether mini is rear or forward facing.on the safe sideTri-Protect™ headrest offers layers of protection – including energy-absorbing memory foam that's so state of the art, it's patented.harness hideawayBooster time means bye bye harness thanks to the built-in storage cubby.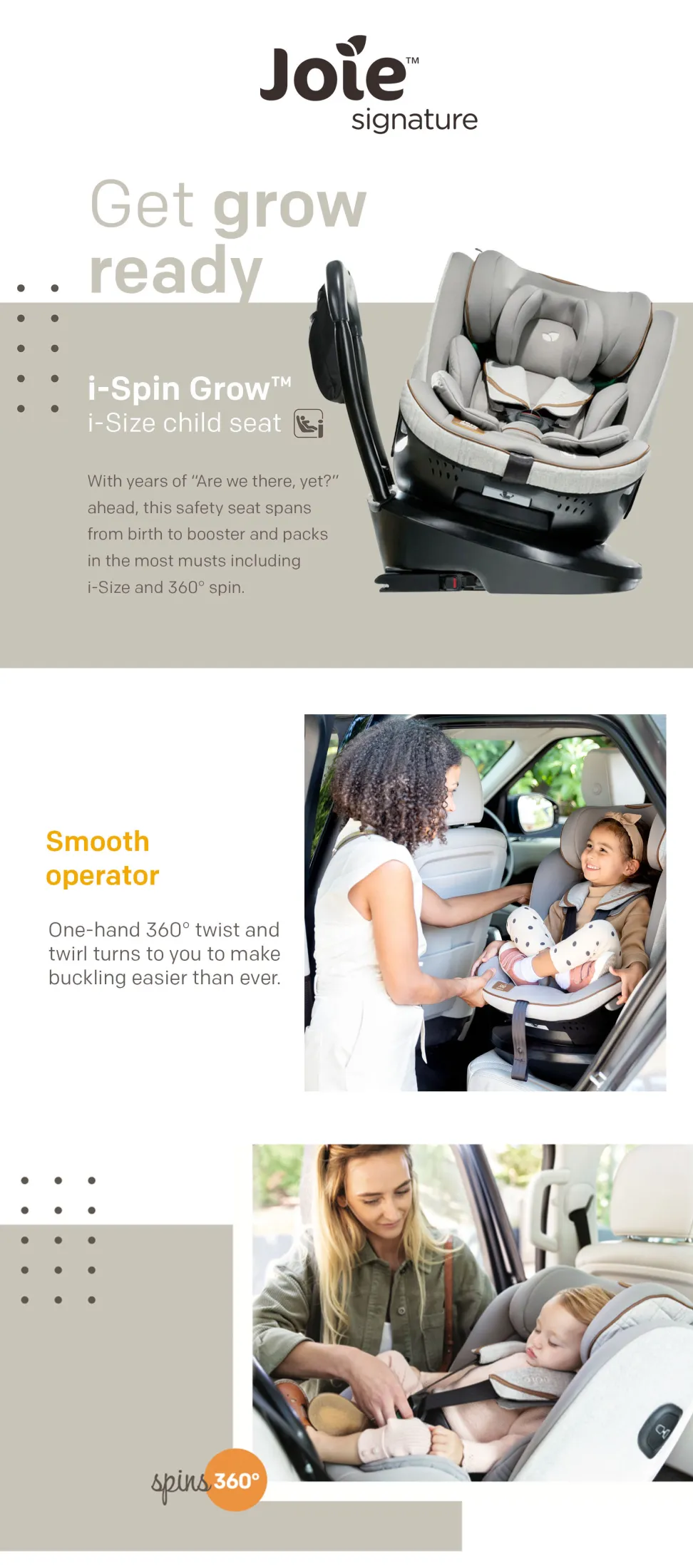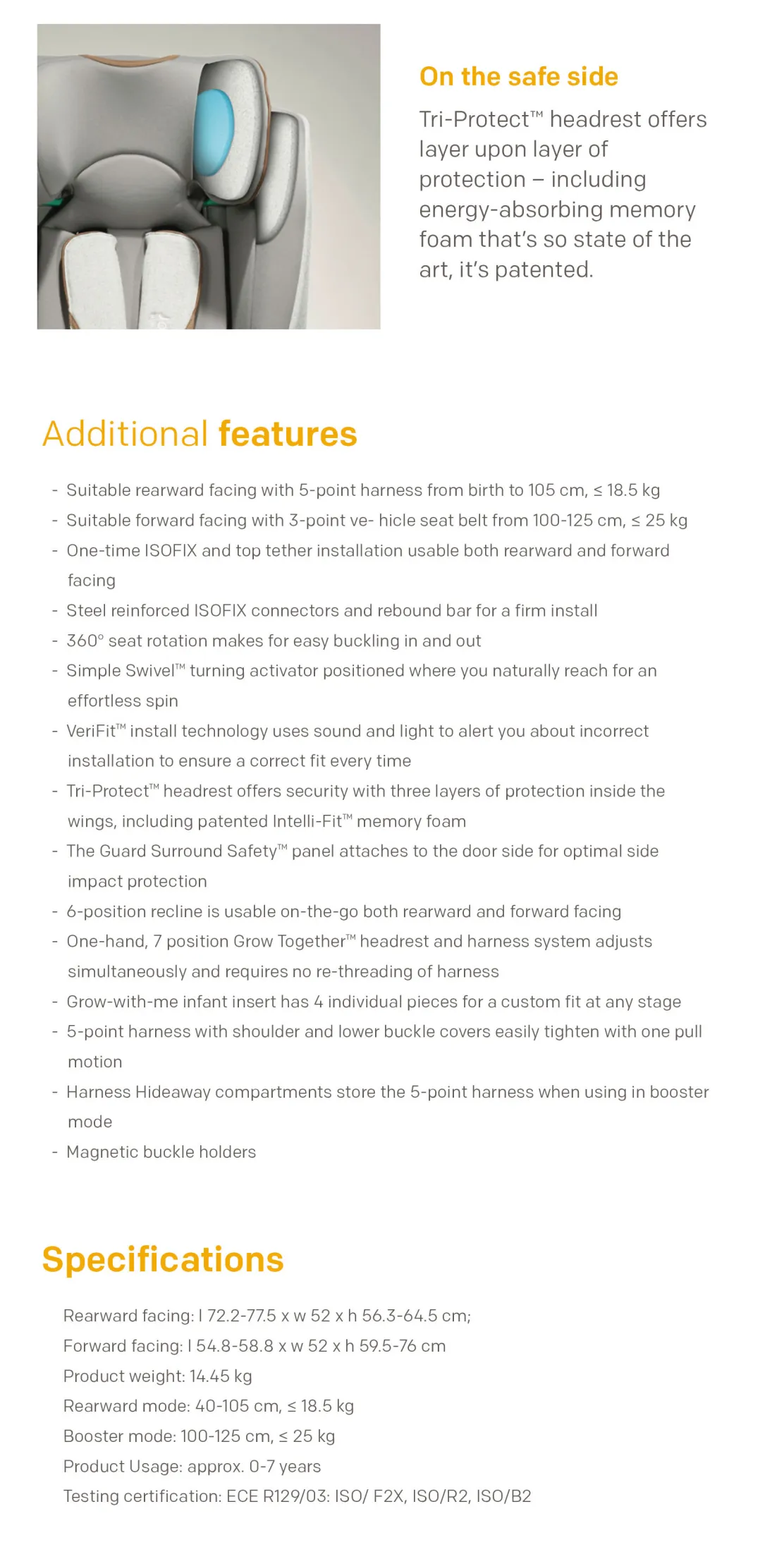 Checking local availability
If you place the order before 7am, we will try our best to deliver within 1-3 business days.
We only accept returns on defective products. We don't want our next customers to receive the 2nd hand products.
This service is only available for certain products in store (ie, JellyCat, Daiichi, etc), please check with us.
All our products are authentic and original. Comes with manufacturer warranty.