Philips AVENT
Philips Avent Natural Baby Bottle SCF694/23
$33.21
$36.90
you save $3.69

Philips Avent Natural Baby Bottle
SCF694/23
The most natural way to bottle feed
Our new bottle with the skin soft nipple material and flexible spiral design, more closely resembles the breast. The comfort petals and natural nipple shape allows natural latch on and makes it easy to combine breast and bottle feeding. 
Compatible with the Philips Avent Natural range
The new Philips Avent Natural bottle is compatible with the Philips Avent range, excluding Classic bottles and cup handles. We advise to use the Natural bottles with Natural feeding nipples only.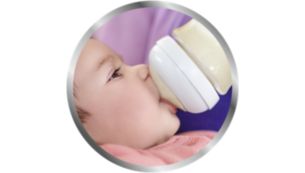 Natural latch on due to the wide breast shaped nipple
The wide breast shaped nipple promotes a natural latch on similar to the breast. Designed to give a more comfortable and contented feed for your baby.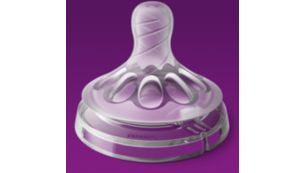 Skin-soft teat designed for a natural feed
The skin-soft nipple material closely resembles the feeling of the breast, making it easy for your baby to combine breast and bottle feeding.
Technical Specifications
Checking local availability
If you place the order before 7am, we will try our best to deliver within 1-3 business days.
We only accept returns on defective products. We don't want our next customers to receive the 2nd hand products.
This service is only available for certain products in store (ie, JellyCat, Daiichi, etc), please check with us.
All our products are authentic and original. Comes with manufacturer warranty.